About
Congressman
Mike Ezell
Representing Mississippi's 4th District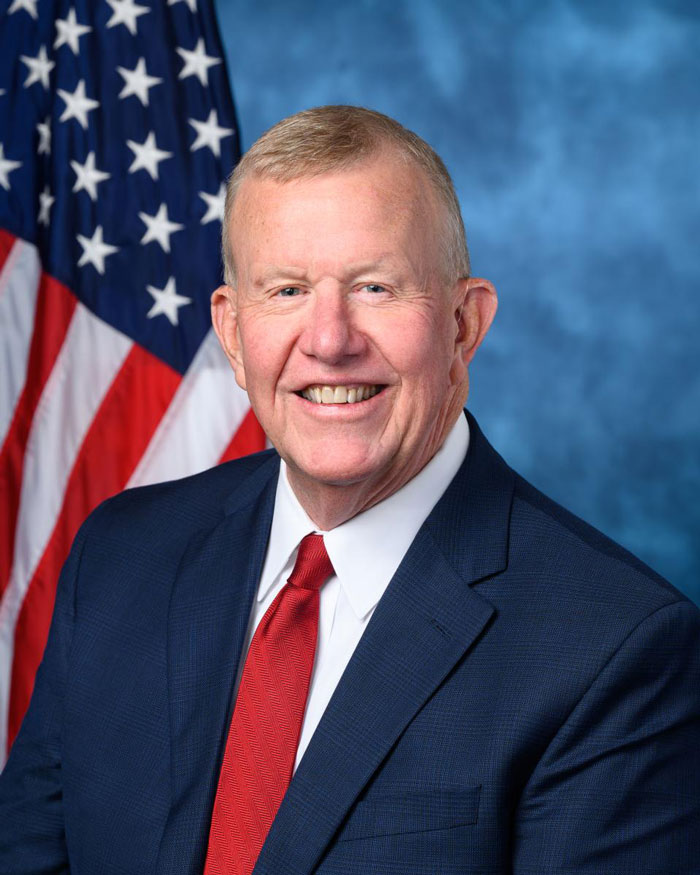 Congressman Mike Ezell is a lifelong conservative Republican with more than forty years of law enforcement experience and a commitment to tackling the biggest challenges facing our nation. Congressman Ezell is currently serving in his first term in Congress, where he's fighting to put America First by supporting our military and law enforcement, securing our border, defending our Constitutional rights, and cutting taxes and regulations.

Before being elected to represent the people of South Mississippi in Washington, Congressman Ezell served as Sheriff of Jackson County for 8 years. As a career law enforcement officer, he knows how important it is to support the men and women who volunteer to keep us safe both at home and abroad. He's proudly stood up against efforts to "defund" the police and is a staunch supporter of our United States military and our veterans. He is committed to ensuring that our military is the best equipped in the world and that our veterans receive the care they deserve when they return home.

As a law enforcement officer, Congressman Ezell saw the consequences of Biden's border crisis on a daily basis. As a member of Congress, he made it one of his first priorities to visit the border so he could see the crisis firsthand. As a member of the Committee on Homeland Security, he's working to support our border patrol, finish the wall, and stop the flow of drugs and illegal immigration.

Congressman Ezell is a passionate defender of the Constitution and our founding principles. As a father and grandfather, he is committed to protecting our most important God-given right, the right to life. He's made that a priority during his time in Congress, helping push through several pieces of critical pro-life legislation. As an avid outdoorsman and former competition shooter, he's also made it a priority to defend and expand our Second Amendment rights. He is the proud cosponsor of several pieces of legislation that support and protect the rights of law-abiding gun owners.

The son of a city policeman and a church secretary, Congressman Mike Ezell understands the value of hard work. In Congress, he's fighting to help Mississippians keep more of their paychecks and to keep the federal government from crushing innovation and entrepreneurship.

Congressman Ezell is a lifelong resident of Jackson County and a graduate of Pascagoula High School. He attended night school at the University of Southern Mississippi to obtain a degree in Criminal Justice while serving full-time with the Pascagoula Police Department. He also graduated from the Mississippi Law Enforcement Training Academy and the FBI National Academy. He and his wife, Suzette, live in Pascagoula and are active members of First Baptist Church of Pascagoula. They have one daughter, Amy Ezell Dennis (Coby) and one granddaughter, Sydney.